In the rapidly evolving landscape of modern business, staying ahead of the curve in terms of technology is paramount. As iPhones continue to dominate the corporate world, the need for efficient app management solutions has never been more critical. In 2023, businesses are seeking seamless, intuitive platforms that not only enhance productivity but also bolster security and collaboration.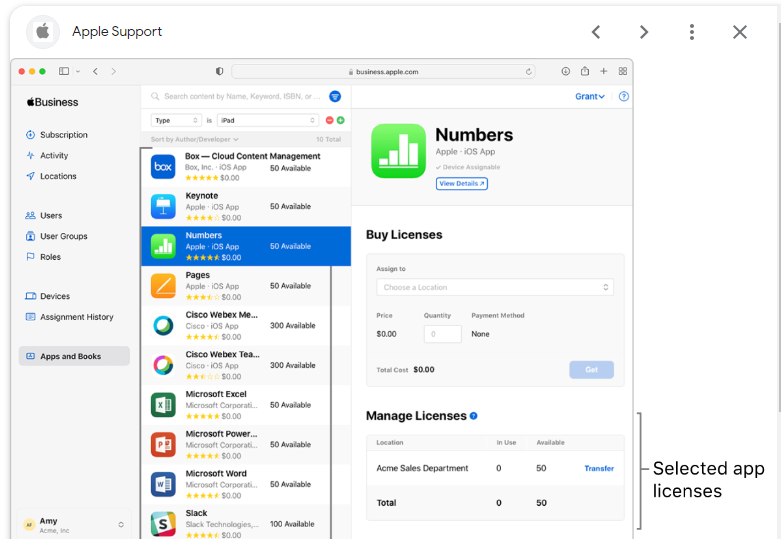 In this article, we delve into the top app management solutions tailored for iPhones that are poised to revolutionize the way businesses operate. From intuitive user interfaces to robust security features, these applications are set to empower enterprises, both large and small, in navigating the digital realm with unprecedented agility and precision. Join us as we explore the cutting-edge tools that are reshaping the business landscape in 2023.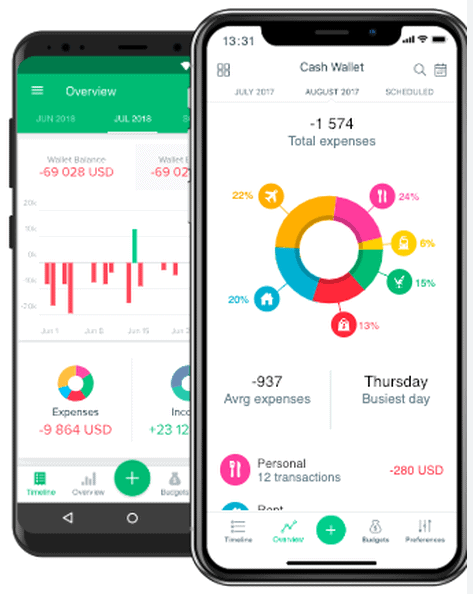 Enhance Financial Management with QuickBooks Accounting
If you're looking to streamline your small business finances and take control of your accounts, QuickBooks Accounting is the ultimate app. This powerful tool allows you to effortlessly track your mileage using GPS, all without draining your phone's battery, while maximizing your tax deductions. Create and manage invoices in various currencies, ensuring you're always up-to-date on who owes you and who has paid. The Cash Flow dashboard provides a centralized view of your financials, offering a 90-day cash flow forecast and Envelopes for payroll and taxes. Gain valuable data-driven insights to make informed decisions.
With QuickBooks, monitoring profits, expenses, and balances, categorizing expenses, and managing invoices has never been easier. Capture receipts for tax savings, connect bank accounts for a comprehensive financial overview, and effortlessly add customers on the go. Elevate your accounting game with customizable invoices, accountant access, and a suite of partner apps.
Benefits of using the QuickBooks Accounting app:
Centralize your overall business finances for easy management.

Send estimates and invoices in multiple currencies.

Maximize tax savings by tracking mileage efficiently.
Price: In-App Purchases starting from $9.99 to $124.99.
Revolutionize Sales with Square Point of Sale
Empower your business with Square Point of Sale, the versatile and free app that enables you to sell anywhere. With optional hardware, it offers customers the flexibility to pay in their preferred way. Process contactless payments with ease, including Tap to Pay for cards, digital wallets, and touch-free methods like QR codes, Apple Pay, and EMV chip cards. The app excels in invoice management, allowing for easy customization and the setup of recurring invoices directly from your dashboard. Boost efficiency with Square tools like Online Checkout and Team Management, seamlessly integrated with your POS. Sync with Square Online Store for seamless order management. Receive funds in 1-2 business days and monitor sales, inventory, and analytics in real time.
Benefits of using the Square Point of Sale app:
Real-time inventory tracking for optimal stock management.

Streamlined online checkout, gift card management, and team collaboration.

Directly issue, track, and customize invoices within the app.
Price: Free
Elevate Customer Communication with WhatsApp Business
WhatsApp Business is an invaluable app for fostering communication between businesses and their customers. Establish a professional business presence on WhatsApp, enhancing customer interactions and fueling business growth. Enjoy the convenience of having both WhatsApp Business and WhatsApp Messenger on a single phone, registered with distinct numbers. Beyond the capabilities of WhatsApp Messenger, WhatsApp Business introduces features such as a comprehensive business profile showcasing vital information, responsive away messages, and support for landline numbers. Run both apps simultaneously on one device and efficiently engage with customers using WhatsApp Web directly from your computer's browser.
Benefits of using WhatsApp Business app:
Create a detailed business profile for a professional image.

Utilize free calls, free international messaging, group chat, and more.

Provide quick responses to customers using a business account.
Price: $4.99
Empower Project Management with Smartsheet
The Smartsheet app empowers teams to create, collaborate, and conquer projects on the go. Available on Mac, iPad, and iPhone, it offers seamless project management anywhere. Easily access projects, tasks, and workflows anytime, boosting business collaboration on mobile devices. Effortlessly review and edit documents in progress, ensuring a unified team effort. Organize tasks and projects with versatile sheets, assigning due dates, followers, and files. Automate workflows with ease to simplify updates and approvals. Work in one comprehensive hub, integrating work and discussions for optimal project visibility. The app allows the collection of data effortlessly with forms, ensuring consistency. Monitor work status in real time and seamlessly integrate favorite apps for streamlined productivity.
Benefits of using the Smartsheet app:
Access projects, tasks, workflows, and sheets from anywhere.

Send alerts and reminders for timely task completion.

Customize the smart sheet using a user-friendly drag-and-drop UI.
Price: $94.99
Boost Customer Relationship Management with Salesforce
Experience efficiency with the Salesforce app's Mobile Home feature. Start your day by accessing a personalized dashboard showcasing favorite reports, tasks, lists, and events, enhancing your workflow. Operate seamlessly across Salesforce clouds and industries with mobile-optimized Lightning components and apps. Update critical business data on the go while enjoying enterprise-grade security and compliance. With built-in security measures, your data remains safeguarded both in transit and on your device. Stay engaged with customized push notifications to receive real-time updates, keeping you in the loop about your business data.
Benefits of using the Salesforce app:
Enjoy a personalized dashboard of tasks, events, and reports.

Receive custom push notifications tailored to your workflow.

Utilize a safe and secure cloud platform for all your business needs.
Price: Free
Master Email Communication with Spark Mail + AI
Spark Mail + AI: Email Inbox app revolutionizes email management. Centralize multiple accounts – Gmail, AOL, Yahoo, and more – into one inbox for seamless organization. The app leverages AI to compose responses, proofread, and adjust tones for perfect replies. Prioritize your important emails with personalized filters while grouping newsletters and notifications. Control with Gatekeeper and filter new senders by blocking unwanted ones. Mark important senders and group emails according to your needs. Master your inbox with features like task management, scheduled sending, and efficient searches. Enjoy secure and private communication with encrypted emails and GDPR compliance.
Benefits of using the Spark Mail app:
Handle MULTIPLE ACCOUNTS IN ONE PLACE for seamless communication.

Block unwanted senders for a clutter-free inbox.

Send encrypted emails with a secure Google Cloud infrastructure.
Price: In-App Purchases starting from $4.99 to $59.99
Streamline Travel and Expense Management with SAP Concur
SAP Concur is one of the best iOS business apps to simplify expense management and streamline travel hassle-free. Effortlessly review and approve expense reports, invoices, and travel requests. Simply snap photos of receipts for instant inclusion in expense reports. Also, book flights, hotels, and car rentals at a good price using this app. Update meeting invites and add attendees on the go. Receive personalized hotel recommendations and automatically capture and track mileage. Integrate with TripIt for real-time travel alerts and updates. Experience efficient expense and travel management in the palm of your hand with the SAP Concur app.
Benefits of using the SAP Concur app:
Get the best suggestions through the largest travel network.

Easily book flights, hotels, and rent a car for hassle-free travel.

Receive real-time travel alerts and other expense updates.
Price: Free
Elevate Team Communication with Slack
Slack is among the best Free business apps to elevate team communication within the organization. Categorize conversations by topics, ensuring efficient collaboration on projects or vital subjects. Message or call individuals or groups seamlessly. Collaborate on documents with precision, integrating with tools like Google Drive, Dropbox, and more. Incorporate existing workflows with services like Salesforce, Asana, and Twitter. Simplify knowledge retrieval with a searchable central database archiving past conversations and files. Receive notifications to stay focused. Upscale your productivity and simplify your workload with the scientifically proven Slack app.
Benefits of using Slack app:
Organized conversations for efficient collaboration.

Connect with project partners and friends in real-time.

Integrate with over 2600 work apps for seamless workflow.
Price: Free
Optimize PDF Interactions with Adobe Acrobat Reader
Experience enhanced PDF interactions with the Adobe Acrobat Reader app. View and print any PDF seamlessly, choosing between Single Page or Continuous Scroll mode. Optimize your reading with Liquid Mode and adjust font size and spacing for the best experience. Annotate PDFs with sticky notes, comments, and drawn elements. Fill out forms and sign documents with ease, and manage files across devices, linking accounts like Microsoft OneDrive, Dropbox, and Google Drive. Work effortlessly with scanned documents from the Adobe Scan app.
Benefits of using the Adobe Acrobat Reader app:
Easily find and copy text in PDFs for efficient information retrieval.

Create a shareable link for quicker file sharing.

Add personalized notes, highlights, and comments for effective collaboration.
Price: In-App Purchases starting from $9.99 to $69.99
Elevate Professional Networking with LinkedIn
Empower your professional journey with the LinkedIn app. Easily browse a variety of jobs and other content using filters to pinpoint the perfect role. Receive job alerts for relevant opportunities and network directly with recruiters and peers. Browse industry news, converse with your contacts, and share insights. Amplify business networking by following influencers, companies, and industry trends. Explore millions of job openings, submit resumes seamlessly, and receive alerts for new positions. Craft your career finder profile, leveraging your accomplishments and experience. Maximize LinkedIn's potential with features like Find Nearby and a QR code scanner.
Benefits of using the LinkedIn app:
Search and apply for your desired job with ease.

Share and read knowledgeable articles and various other contents for professional development.

Stay updated with all industry news and updates for informed decision-making.
Price: In-App Purchases starting from $29.99 to $69.99.
Conclusion
In 2023, the top app management solutions for iPhones are revolutionizing how businesses operate. These platforms offer intuitive interfaces, robust security, and seamless collaboration, empowering enterprises to thrive in the digital age. Embracing these tools is not just a step forward, but a leap into a future where efficiency and innovation reign supreme. With these solutions, businesses are poised for success in the ever-evolving tech landscape.