In a world where music is the heartbeat of daily life, upgrading to Spotify Premium opens a gateway to an elevated listening experience. With ad-free playback, offline downloads, and a plethora of additional features, it's a must-have for any avid music enthusiast. If you're an iPhone user seeking to unlock the full potential of Spotify, you're in the right place.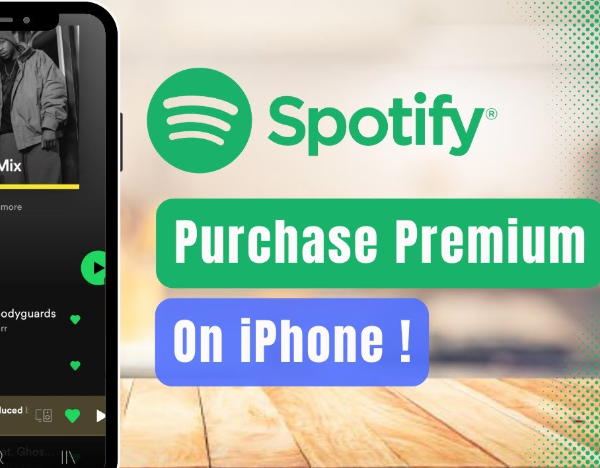 In this comprehensive guide, we'll walk you through the seamless process of upgrading to Spotify Premium directly from your iPhone. Whether you're looking to escape the interruption of ads or relish the convenience of offline playlists, we've got you covered. Let's embark on this journey to enhance your music streaming experience.
What is Spotify Premium?
Spotify Premium is a paid subscription plan offered by Spotify, a popular music streaming service. It provides several enhanced features and benefits compared to the free, ad-supported version of Spotify. Here are some key features of Spotify Premium:
Ad-Free Listening

: With Spotify Premium, you can enjoy music without any interruptions from advertisements. This creates a seamless and uninterrupted listening experience.

Offline Downloads

: Premium users can download songs, albums, and playlists for offline listening. This is particularly useful when you're in areas without a stable internet connection, such as during travel or in areas with poor signal reception.

Higher Sound Quality

: Spotify Premium offers higher audio quality for streaming. This means that songs will sound clearer and more detailed, providing a better listening experience, especially if you have high-quality headphones or speakers.

Unlimited Skips

: Premium users have the ability to skip as many tracks as they like, allowing them to quickly move between songs to find what they want to listen to.

Play Any Song, Anytime

: Unlike the free version of Spotify, Premium users can select and play any specific song from the vast Spotify library, rather than being limited to shuffled playback for certain tracks.

No Shuffle-Only Mode

: Free users are often restricted to a "shuffle-only" mode when playing certain albums or playlists. Premium users have the freedom to play tracks in the order they prefer.

Access to Spotify Connect

: Premium users can use Spotify Connect to control their music playback on compatible devices. This allows for seamless switching between different devices, like smartphones, tablets, computers, and smart speakers.

Exclusive Content

: Some artists release exclusive content, such as early releases or special editions of albums, which may be available only to Spotify Premium subscribers.

Personalized Playlists

: Premium users have access to personalized playlists like "Discover Weekly" and "Release Radar," which are tailored to their listening habits and preferences.

No Data Usage for Downloads

: Premium users can download music without it counting towards their mobile data usage.
Please note that the availability of specific features and the pricing of Spotify Premium may vary by region, and there may be additional perks or offerings not listed here. It's always a good idea to check Spotify's official website or app for the most up-to-date information.
How to Upgrade Spotify Premium on iPhone
You can upgrade to Spotify Premium on your iPhone using the Spotify app. Here are the steps to do so:
Open the Spotify App:

Locate the Spotify app on your iPhone's home screen and tap to open it. Make sure you are logged in with the account you want to upgrade.

Navigate to Your Library:

Tap on the "Your Library" option at the bottom-right corner of the screen. This will take you to your Spotify library.

Go to Settings:

In the top-right corner of the Library screen, you'll see a gear or settings icon (usually looks like a gearwheel or three vertical dots). Tap on this icon to access your Spotify settings.

Upgrade to Premium:

Scroll down in the settings menu until you find the "Upgrade to Premium" or "Get Premium" option. Tap on it.

Choose Your Premium Plan:

Spotify will now offer you different Premium plans, such as Individual, Family, or Student. Select the plan that best suits your needs by tapping on it.

Payment Information:

You'll be prompted to enter your payment information. This typically includes your credit card details. Fill in the required fields with accurate information.

Review and Confirm:

After entering your payment information, you'll have a chance to review your choices and the subscription terms. Once you've reviewed everything and are satisfied, tap the "Confirm" or "Upgrade" button to complete the process.

Confirmation and Enjoy:

You should receive a confirmation message, and your Spotify account will now be upgraded to Premium. You'll have access to Premium features like offline listening, no ads, and higher audio quality.
Remember that Spotify Premium is a subscription service, and you'll be billed either monthly or annually depending on the plan you selected. Make sure to manage your subscriptions in your iPhone settings to cancel or modify your subscription in the future if needed.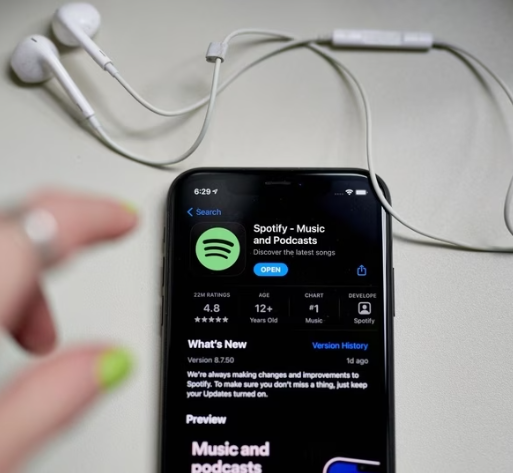 That's it! You've successfully upgraded to Spotify Premium on your iPhone. Enjoy your ad-free and enhanced music streaming experience.
Troubleshooting Common Upgrade Issues
Payment Declined
If your payment is declined, ensure that your payment method is valid and has sufficient funds. You may also try an alternative payment method.
App Not Responding
In the rare event of the app not responding during the upgrade process, close it, restart your device, and try again.
Subscription Not Activated
If your Premium subscription isn't activated immediately, don't panic. Sometimes it may take a short while to reflect the changes.
Things to note when upgrading Spotify Premium on iPhone
When upgrading to Spotify Premium on your iPhone, there are a few important things to keep in mind:
Subscription Plans

: Spotify offers different Premium plans, including Individual, Duo, Family, and Student plans. Make sure to choose the one that best suits your needs and preferences.

Payment Method

: Ensure that you have a valid payment method linked to your Apple ID. This can be a credit/debit card or PayPal account.

In-App Purchase

: If you're upgrading through the Spotify app on your iPhone, the payment will be processed as an in-app purchase through the App Store. This means that Apple will handle the billing and you'll be charged through your Apple ID account.

iTunes/App Store Terms

: Familiarize yourself with the terms and conditions of the iTunes/App Store, as they apply to in-app purchases. This includes details about billing, refunds, and cancellation policies.

Auto-Renewal

: By default, your Spotify Premium subscription will be set to auto-renew. This means that your subscription will automatically renew at the end of each billing period (usually monthly) unless you cancel it.

Managing Subscriptions

: You can manage your Spotify subscription through your iPhone settings. Go to Settings > [Your Name] > Subscriptions. From there, you can view and manage your active subscriptions.

Billing Cycle

: Take note of your billing cycle, as this is when you'll be charged for the next period of your Premium subscription.

Changes in Features

: With Spotify Premium, you'll gain access to a range of enhanced features, including ad-free listening, offline downloads, and higher audio quality. Familiarize yourself with these features to make the most out of your subscription.

Compatibility

: Ensure that your iPhone and Spotify app are running the latest versions to ensure compatibility with all Premium features.

Support and Help Center

: If you encounter any issues during the upgrade process or have questions about your subscription, consult Spotify's Help Center or contact their support for assistance.

Data Usage

: If you plan on using Spotify on a mobile data connection, be aware that streaming music can consume a significant amount of data. Consider adjusting your streaming quality in the app settings to manage data usage.
Remember to read and understand the terms and conditions provided by Spotify and the App Store before finalizing your upgrade to Spotify Premium. This will help ensure a smooth and hassle-free experience.
Conclusion
Congratulations on your upgraded Spotify Premium status! With ad-free, offline, and high-quality listening, your musical journey just got even better. Explore playlists, enjoy exclusive content, and make the most of your premium experience. Remember, you're in control with easy plan adjustments through the app. Here's to uninterrupted, personalized tunes – enjoy the beats!